Regional airline troubles will exacerbate pilot shortage
The shortage didn't go away. It just went on pause.
We're back with another edition of Bluer Skies, a weekly newsletter covering how COVID-19 is affecting the U.S. aviation industry. Send tips, comments and feedback to bluerskiesnewsletter@gmail.com, and be sure to have your friends and colleagues sign up!
I'll start with a somewhat obvious statement of good news: the airline industry will recover. When and how the industry will recover are rightfully topics of debate and uncertainty. But this recovery will happen — it's a when not if proposition. 
However, in order for that recovery to become a reality, the supply of pilots must meet future demand. 
This week's announcement that United was dropping ExpressJet as a regional carrier was perhaps the most ominous sign yet in this crisis that the supply of future pilots could hinder industry recovery.
First, some background. Even prior to COVID-19, there was an impending pilot shortage. Regional airlines were starting to become metaphorical revolving doors, and there was a steady churn of pilots who would spend relatively little time at the regionals before heading to the majors. A decade ago, it was not unheard of to spend 10 years at a regional airline. In the months and years preceding COVID-19, many pilots were spending fewer than 5 years at a regional airline before getting a golden ticket to the right seat of a 737 or A320.
With mandatory retirement at age 65, each major airline was set to lose hundreds or even thousands of pilots each year, while at the same time growing capacity. This puts a squeeze on regional airlines, as I explain in this journal article I co-authored last year. Of course, airlines are contracting now, and COVID rendered much of this paper obsolete, but my forecast did hold true for Trans States Airlines. That airline announced its shut down plans about a week before the effects of COVID began to be felt widespread in the industry, and it cited the pilot shortage. I haven't even discussed the effects of the 1,500-hour rule on the pilot supply, which is a relatively new and significant barrier to entry that requires a pilot to hold an airline transport pilot (ATP) certificate to fly for a Part 121 air carrier. That certificate requires 1,500 hours to obtain (though is available in restricted form to some pilots at 1,250, 1,000 or 750 hours). 
So here's what's at play with COVID: 
Pilot retirements are actually accelerating (front-loading is probably the more accurate way to describe it). Major airlines are all offering voluntary early-out packages to their more senior pilots, allowing for retirement at age 62 or even younger. Of course, for the pilots who don't take an early out, they still must retire at age 65. That doesn't change.

Regional airlines — which actually grew somewhat in previous downturns as major airlines shifted capacity in an effort to lower operating expenses — are starting to furlough pilots, just like the majors.

Regional airline collective bargaining agreements with pilot unions — which had become more generous in recent years in an effort to attract more pilots — are becoming a liability. ExpressJet's demise is due in large part from paying its pilots significantly more than CommutAir does, which will become United's sole Embraer 145 operator.

There is a good chance that many furloughed mainline and regional pilots will never return to the flight deck, which is what happened with many pilots after Sept. 11. Life doesn't pause even if careers do, and extended unemployment might require an alternate career choice. Many pilots have flight training and student loan debt to pay off, and will need a new job in order to do that. This fact is alluded to at the end of the ExpressJet pilot's union statement about this week's announcement.

When pilots are recalled from furlough, there will be large training bottlenecks for classes and simulators to get everyone requalified, further slowing recovery. This is a large part of why airlines such as JetBlue are eager to reach deals with unions that can stave off pilot furloughs as long as possible. 

ExpressJet was long considered one of the higher tier regionals. It very briefly operated Embraer 175 aircraft at a higher payscale, which were transferred to SkyWest earlier this year in advance of ExpressJet taking on the Embraer 145s from Trans States. The point here is that all regionals are vulnerable, even the "better ones," and some are predicting a COVID-driven consolidation that many have felt is long overdue.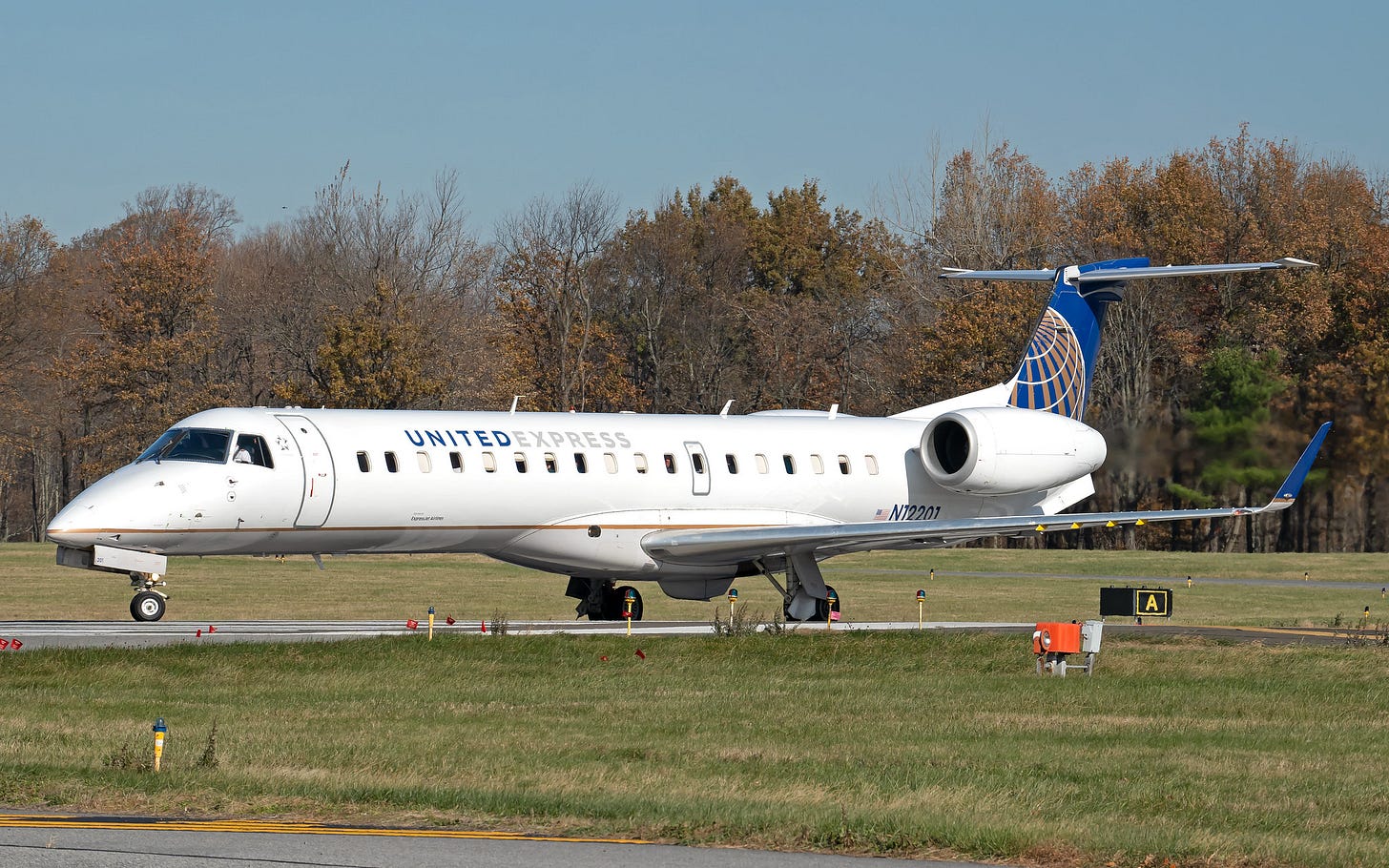 (Photo:
Dave Montiverdi
/Flickr/CC BY-NC-ND 2.0)
COVID-19 didn't end the pilot shortage, it only paused it. Passenger demand is only one driver of future airline growth once the worst of the COVID-19 pandemic ends. Ensuring that there is an adequate supply of pilots is another, and that's one that airlines have more control over. Forcing regional airlines to shut down might lower costs in the short term, but it runs the risk of further damaging what was already a fragile supply of pilots in the long term.
---
Three questions for the week ahead
Will the CARES Act payroll support program for airlines be extended?

TSA numbers are starting to tick up again, after a week or two of stalling. Will this trend continue?

Two key pieces of June data will be released this week: fuel prices and airline employment. What will the numbers show?
---
This week's best links
The Air Current's Courtney Miller writes ($) about how fares must increase before any real recovery happens.
Federal Aviation Regulations prohibit passengers from consuming their own booze on board, which apparently is becoming a problem now that most airlines have stopped offering alcohol on flights. Southwest is now warning passengers not to do that as a pre-flight announcement, Dawn Gilbertson writes.
"Cranky" Brett Snyder has a great explanation of cash burn, which makes for a nice epilogue to last week's Bluer Skies.
Niraj Chokshi at the New York Times interviewed Delta Chief Customer Experience Officer Bill Lentsch on the airline's middle seat-blocking calculus.
Dominic Gates at the Seattle Times unpacks Boeing's earnings and the prospect of the 787 line moving completely to South Carolina. 
I'll be off next week, so the next edition will be on Aug. 16. Until then, I'll see you on Twitter. Bluer Skies, stay safe, healthy and wear a mask,
Ethan